What Technology Features does the 2019 INFINITI QX60 Have?
By Product Expert | Posted in INFINITI QX60 on Tuesday, August 14th, 2018 at 5:46 pm
2019 INFINITI QX60 Technology Features
The 2019 INFINITI QX60 is a vehicle that has a ton of excellent features to offer every driver that gets behind its wheel! With exceptional luxury features, great interior technology systems, and amazing entertainment, the new INFINITI QX60 delivers an exceptional experience for all drivers! Continue reading to learn more!

2019 INFINITI QX60 Entertainment Systems
The new 2019 INFINITI QX60 has a ton of excellent entertainment features for you to enjoy, all of which is designed to keep your family entertained, no matter where your drive takes you! These entertainment systems include optional dual 8-inch screens, which allow rear-seat passengers can play their favorite games and movies while they drive! This system also features the ability to use wireless headphones, meaning that you don't have to worry about the entertainment distracting the driver!
Additionally, the 2019 INFINITI QX60 also features an available Bose® Cabin Surround® system, which delivers exceptional clarity and sound quality for you to enjoy!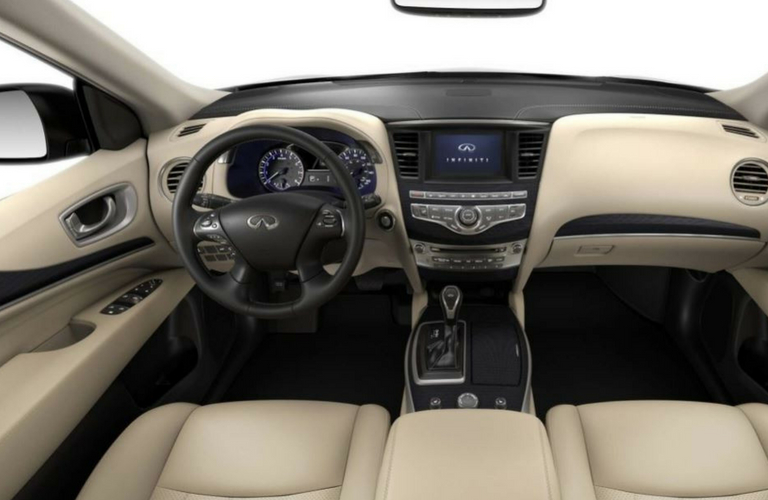 2019 INFINITI QX60 Infotainment Systems
In addition to its many excellent entertainment features, the new 2019 INFINITI QX60 also features the great INFINITI Intouch™ system, which makes sure you're always connected! This system is built to give you access to your schedule, help give you excellent navigation, and other great luxuries! This feature also gives you access to a suite of remote access and services, which monitors your alerts and provides convenience and confidence!
Many of these systems are displayed on a high-quality display, which makes sure you can see all your technology and infotainment features and programs without issue!
So, if you're searching for a vehicle that offers you a ton of excellent technology and infotainment features, look no further than the 2019 INFINITI QX60! Contact us at INFINITI of Guam today to learn more about this great vehicle!