What Safety Features are on the 2019 INFINITI QX60
By Product Expert | Posted in INFINITI QX60 on Wednesday, September 26th, 2018 at 8:28 pm
2019 INFINITI QX60 Safety Systems
For those that want to take themselves and their drive beyond the usual measures, there is INFINITI. An auto company that challenges the limits of what's possible, offering world-class versatility and technology features! This includes a ton of amazing safety and security features. The 2019 INFINITI QX60 is a perfect example of this, offering amazing features. Continue reading to learn more!

2019 INFINITI QX60 Passive Safety
The 2019 INFINITI QX60 is packed with amazing safety systems and features, especially in terms of passive safety technology! These passive safety features are systems that don't require your direct interaction, keeping you safe! The first of these excellent safety features is the body of the new vehicle, which is made from high-tensile materials that help reduce and negate the chance of injury in the event of a collision.
Additionally, the 2019 INFINITI QX60 also features a great advanced airbag system, which builds off the body of the vehicle to help deliver even great safety and security for you and your passengers!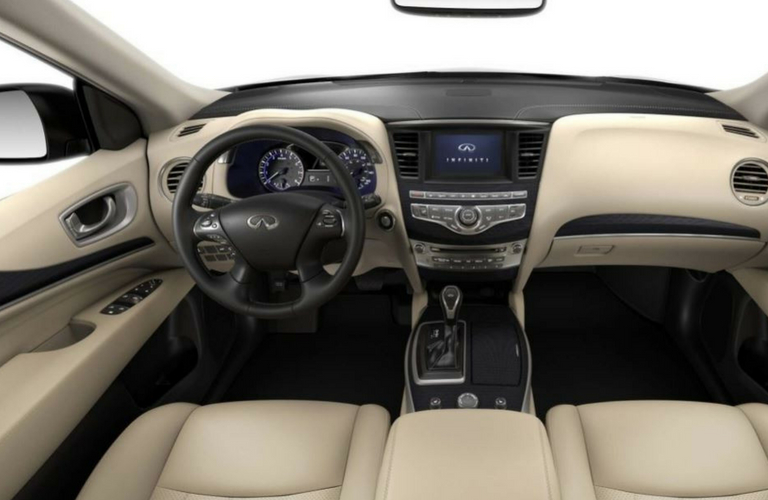 2019 INFINITI QX60 Active Safety Features
The 2019 INFINITI QX60 also features a ton of amazing active safety features, which build off the foundation set by the passive safety systems above. These active safety features include a ton of driver's assistance programs and alerts, which are designed to give you the best possible driver's awareness on the road!
An example of these excellent safety features is the Distance Control Assist (DCA) system, which keeps you at a safe distance from the vehicle ahead of you, or the vehicles around you.
So, if you're looking for a vehicle that delivers amazing security and safety no matter where your drive takes you, as well as a ride that delivers above and beyond in terms of driving experience, look no further! The 2019 INFINITI QX60 offers amazing safety for you to enjoy. Contact us at INFINITI of Guam today to learn more!